Business Services
We offer I.T. solutions to support companies like yours, keeping costs down for your growing business, right across the UK.
From small shops to large warehouses, our team provides everything from on-site computer support, networking and cabling to hardware and software installation. We plan and set up VoIP telephone systems to help you grow, but keep you safe and secure with regular backups and managed off-site storage.
Our reliable and friendly approach helps your business stay flexible with quick support when you need it most.
We work with Microsoft, Dell, Sonicwall, Sage and others to find a solution that works for you.
Need Assistance?
We provide a one-stop shop for all business I.T. needs. Our engineers are available for both on-site or remote support for your infrastructure. We provide monitoring for servers, firewalls, backups and anti-virus.
Request remote assistance from an engineer via Team Viewer.
Networking & The Cloud
Moving your servers to the cloud can be a cost-effective and flexible way to manage your business services. Performance can be scaled up when required, saving you money.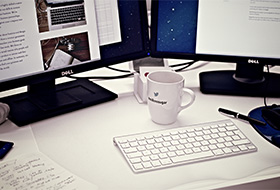 From phones to tablets, laptops to desktop computers, businesses these days appreciate the added flexibility of remote working. Don't get stuck with outdated software. Move to Hosted Exchange or switch your email and office licensing to Office 365—always stay up to date.
We work with a number of providers to offer solutions for cloud-based email, shared calendars and address books, off-site backup, colocation and file storage.
Telephone Systems, VoIP
Voice over Internet Protocol (VoIP) telephone systems send your phone calls over the internet. Start saving money today.
A hosted phone system provides all the advanced features and benefits of a conventional telephone system, but at a fraction of the cost. Scale up or down to suit any requirements.
Picking a cloud-based option lets staff work anywhere with an internet connection, both in the UK and overseas. It's an ideal solution across multiple offices or for flexible home working.
Your phone system servers are located in secure resilient data centres around the UK, ensuring continuous reliability in the event of any unforeseen disaster. Our hosted solution is charged per user and includes a full, quality-assured service level agreement.
This provision is available on a 30-day term. Don't get stuck with some providers' long contractual commitments.
Internet Connectivity
A reliable internet connection is crucial for your business. Don't lose sales to downtime. We offer business-class SLAs for trust and reliability.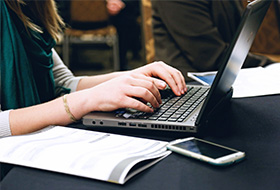 Make the most of internet services available at your location. Is your business ready for a fibre leased line? Work with us to improve reliability, connect multiple office locations or offer resilience with a secondary line for added redundancy.
Support growing teams with a second ADSL line or switch your connection to EFM, FTTC, FTTP.
For remote office locations consider a Wireless Leased Line (Microwave link, WiMax, 4G LTE) to solve internet speed issues or independence from the BT network.
Software Development
Have you outgrown your existing tools? We write bespoke software. From accounting to report management, our team can meet your business's needs—integrating with new or existing systems.
We've worked with Cash & Carry wholesalers and large pharmaceuticals to handle stock management, improve order processing and produce reports to drive business intelligence.
From .Net to existing legacy software, bespoke development can help automate your business and increase your profit margins.